Pros & Cons Of Bankruptcy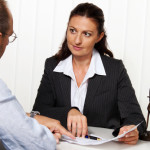 When it comes to managing finances and the costs associated with running a small business it's easy to see how it can all become overwhelming. In today's less than forgiving economy it's difficult to find a foothold to boost your business to success. In this volatile time, bankruptcy has become a viable option for certain business owners despite its negative connotations. When considering whether or not to file for either Chapter 7 or Chapter 13 it is important to discuss your options with a bankruptcy attorney. Your lawyer will be able to tell you whether or not you're eligible, the costs associated and the possible outcomes after completion.
As with any large financial decision there are are pros and cons to weigh before making your final decision:
Pros:
Keep what's yours – Chapter 13 allows individuals with enough equity to pay off their debts over 3 to 5 years without losing their property. In most cases these individuals also have a consistent income that enables them to qualify for the payment plans given to them by the court.
Clean Slate – Chapter 7 releases you from all of your debts with a few exceptions. These exclusions include but are not limited to debts owed to the IRS, student loans and child support. You're able to start fresh and rebuild your credit over a specified number of years.
Fewer phone calls! Chapter 7 protects individuals from creditors. This means that once a person has filed their petition, collection agencies and creditors are no longer allowed to contact them.
Cons:
Long road to recovery – Proceedings for bankruptcy will remain on your credit record for 10 years. This means that for 10 years. This makes it difficult to borrow money or apply for credit since creditors can now see that you've had financial troubles in the past.
Cost to file – Costs to consider when filing can include court fees, paperwork fees, bankruptcy attorney fees and credit counseling. Most of these costs need to be paid before the proceedings even officially begin and can often times be considerable.
For additional blogs on the effects of bankruptcy or alternatives to bankruptcy please visit our News/Events section. Or to explore the services offered by Ideal Trading Liquidation Company please visit our website.