Benefits Of Using A Liquidation Company In New Jersey
Now that you've completed the difficult task of deciding to close your business it's time to start looking into the options you have to liquidate your business. Trying to sell your stock and equipment off yourself can be stressful and cause the process to be drawn out for far longer than it needs to be. Hiring a professional liquidation company in New Jersey like Ideal Trading is the most beneficial way to ensure you get the most money out of your excess inventory after bankruptcy and here's why:
Once you submit your available inventory to us we will book an appointment at your earliest convenience to have our appraiser inspect and appraise your inventory. This is good for you in 2 ways – First, because once we've made our inspection we will normally have our offer to buy the excess inventory from you within 24 hours. Second, because appraising and selling inventory is our job we know what the market is like for every type of inventory possible so we know how to get you the best price for your excess inventory. However, we do encourage our customers to get 2-3 price quotations to ensure you are getting the best value for your assets.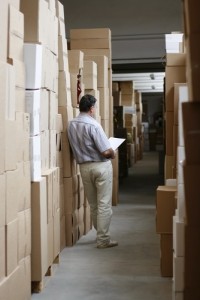 After we've agreed on the price, we will pay for the items in cash or your preferred payment method. This allows you the flexibility to accept the funds in whatever way is easiest and most beneficial to you. Then once everything has been paid for we will move your stock at your earliest convenience so you don't have to worry about where to keep the excess inventory while it's being sold off or the cost involved in long or short term storage.
We know bankruptcy and shutting down your livelihood are difficult enough without having to prolong the process by shopping around for the best buyers and worrying about storage and storage costs in the meantime. By hiring a New Jersey liquidation company like Ideal Trading you cut out all of that stress simply by letting us do our job.
If you've recently had to shut down your business due to bankruptcy and need a liquidator, auctioneer or appraiser for closeouts or asset recovery please contact us at 973.343.6684 or simply fill out and submit the contact request form on the left hand side of your screen!