Hurricane Checklist For Small Businesses
It has been nearly six months since hurricane Sandy changed the lives of thousands of Americans along the east coast. Families were displaced, homes were destroyed and many small businesses were forced to close their doors.
Ideal Trading understands that many New Jersey small business owners and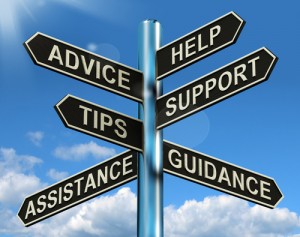 residents alike are still feeling the effects of what this tragic hurricane brought. It has always been our pledge to our customers to provide not only quality service but useful tools to help our fellow New Jersey residents and New Jersey small business owners reduce the long term damage the hurricane may have caused that could lead to a potential bankruptcy.
1.) Contact your small business insurance company to discuss the steps you should take to avoid further damage AND to assess the amount of hurricane damage.
2.) After a hurricane it is wise to hire a professional hurricane cleaning and recovery service. Some of these services may be covered by insurance but when they're not the benefits far outweigh the cost:
Professional eye to assess damage – Where you think you inventory may be a total loss, a liquidation company or salvage company can determine if any asset recovery is possible through sale or recycling.
Professional cleaning and mold removal.
Document recovery of important documents kept at the location.
3.) Consider hiring a financial advisor or accountant to help you organize and budget your finances. Having a professional help you with this will give you a better understanding of where you stand after the hurricane and where you are going in the following months.
4.) Recovering data from computer systems can be tricky after a hurricane especially if any of your electronics were damaged by flooding. Here are some things to keep in mind:
If anything was damaged by water DO NOT turn it on. Not only could you cause further damage to the unit but you'll risk electrocution.

If you have the know-how, remove the hard drives from all of the computers.

Contact a computer repair and data recovery service in your area.
Here are a few computer repair services in NJ to get started:
Coastal Computer Repair – Lavalette
(732) 604-3540
Computer Repair – Toms River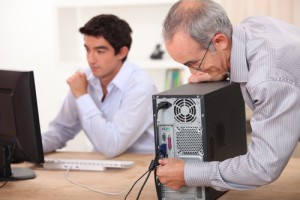 (732) 914-8324
Rescue Computer Service Inc. – Toms River
(732) 349-0500
Elite PC NJ – Garfield
(973) 594-6105
South Jersey Computer Repair – Cape May County
(609) 972-9021
By taking these considerations after a hurricane you are taking the necessary steps to avoiding further financial damage to your small business. The sooner you are able to open your doors the better. Not only will your small business begin to thrive again but your local community will begin to thrive as well.