Estate Sales – New Jersey
Estate sales are most commonly a result of the death of the estate owner and the need for liquidation all of their belongings. During this difficult time it is wise to hire a professional liquidation company like Ideal Trading to handle all details surrounding the liquidation of the deceased's estate. After the death of a loved one being entrusted to organize estate sales can be intimidating and overwhelming.
If you, as the survivor, do not have the space to hold all of the belongings or if you simply do not have an interest in keeping the bulk of the items it is best to liquidate by combining all of the items in estate sales.  A professional liquidation company like Ideal Trading will have strong standing relationships that they've spent years developing with dealers, collectors, in house appraisers and auctioneers. As the customer you will benefit from these relationships because your NJ liquidator will leverage these individuals to get you the highest return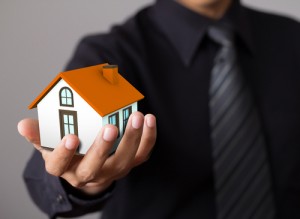 possible on all estate sales. Your NJ liquidator will know who specifically to sell certain items too in a direct transaction. Other times a public auction will be organized for the bulk of the items. In cases like these it is your liquidator's job to provide appraisals on items for their proper value and then advertise and facilitate the auction.
In most cases once estate sales are complete your NJ liquidator will be required by the court to divide the proceeds of the estate sales among the named survivors. This is why, in most cases, it is easier and much less stressful for the survivors to hire a professional NJ liquidator like Ideal Trading. The loss of a loved one is emotional enough without having to concern yourself with valuing and selling off their personal items.
Ideal Trading has been handling estate sales for over 20 years so we are familiar with the delicate nature of these situations. We promise to handle all estate sales with care and sensitivity and to get you the highest possible return from liquidation.
For more information on how to work with Ideal Trading for matters concerning estate sales please fill out the contact form to the left hand side of your screen. To work with Ideal Trading for matters concerning bankruptcy, closeouts, liquidation, appraisals, auctioning and excess inventory please visit our homepage to read up on the services we offer!