Estate Sales FAQ's
An estate sale is held when an owner of a property goes to an assisted living facility or passes away. Because of the delicate and often emotional nature of these sales, there are some nuances that should be taken into consideration. An estate sale must be well organized and the sellers should be well informed as to the value of each individual item. Working with a professional liquidation company is the best way to ensure that this type of sale runs smoothly.
Some commonly asked questions about estate sales and their function are answered here:
Q: What if the deceased didn't name anyone in their will to inherit the estate? Who does the inheritance go to?
A: Since nobody has inherited the estate, the probate court will assign a family member or friend to handle the sale. Since this person is assigned by the probate court the sale is then referred to as a Probate Sale.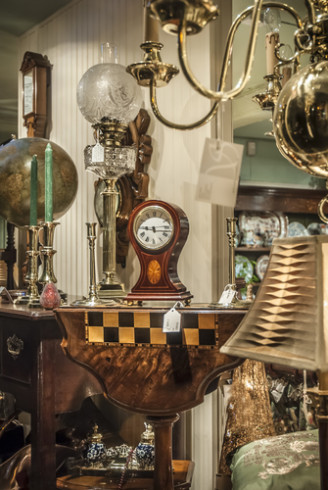 Q: Can an estate sale be held in a home that's already been sold?
A: While it is ideal to hold an estate sale before the home itself sells, a good liquidator will be able to work under the time constraints of each individual customer's situation.
Q: Who determines the price of each item?
A: Ultimately the best way to price each item is to have it valued by a professional appraiser to ensure that the price is accurate. While the seller does have some say in the final pricing, a professional liquidation company like Ideal Trading will know the market well enough to price the items to sell.
Q: Is an estate sale basically just a giant garage sale?
A: While there are some obvious similarities, an estate sale is much more organized and regulated than a simple garage sale. The items for sale are carefully staged, displayed, and priced within the home so that buyers can view the items easily. How and where the items are displayed is carefully thought out to ensure that each item is positioned to sell.
For more information on estate sales or other liquidation services please visit our website here. Or to contact us please fill out the Quick Contact form to the left hand side of your screen.